AICP COMMERCIAL AGREEMENT EXTENSION RATIFIED
Congratulations to our Teamsters Local 399 Members working in Commercials that ratified a 17month Extension to the AICP Agreement for our Drivers, Animal Trainers/Handlers and Wranglers and Location Scout Managers that work in commercials. This extension secured immediate wage increases early in the new year of 4.75%, which is a historic percentage increase for this agreement. This extension also includes maintenance of all benefits, as well as an increase of .40cents per hour | per year and the addition of Juneteenth as a recognized holiday. This extension Agreement will take effect on January 30th, 2022.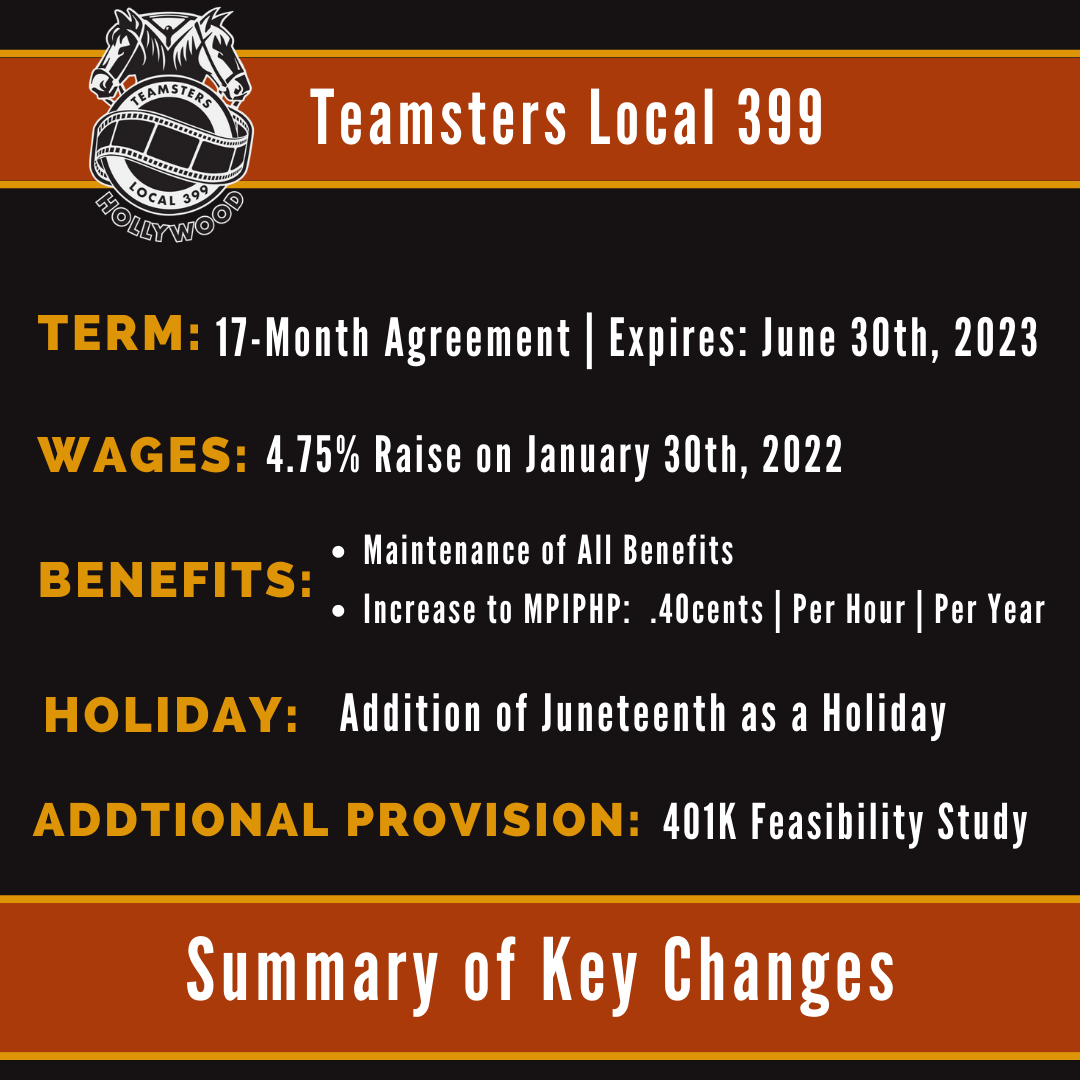 READ: The Full Memorandum of Agreement that was Ratified below:
ASK: HAVE A QUESTION?
Please do not hesitate to reach out to one of the Business Agents below with any questions.
Joshua Staheli: jstaheli@ht399.org
Ed Duffy: Eduffy@ht399.org 
Calvin McDowell: cmcdowell@ht399.org
We are grateful for our Commercial Steering Committees that helped to shape the demands of an extension in order to put this Commercial Agreement in a better negotiating environment for future contracts. The fight for our next Agreement in 2023 starts now. Should you work in Commercials and want to get involved in the process, please email: businessagent@ht399.org.